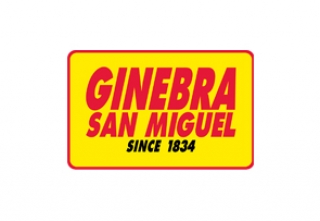 Ginebra San Miguel Inc.
Ginebra San Miguel Inc. (GSMI) grew out of a family-owned Spanish-era distillery which, in 1834, introduced what was to become the company's flagship brand, the first ever Philippine gin and the largest selling in the world – Ginebra San Miguel.

GSMI has since evolved from being a solely gin-driven business into a progressive and dynamic organization whose strength lies in the proud heritage of its flagship product, its extensive experience in alcohol production and distribution, and the never-say-die spirit of its workforce.
The company continues to offer new and innovative products to the ever-changing preferences of its markets, providing more value-for-money options through its growing line of world-class hard liquor and healthy beverages.

With the support of its parent company – San Miguel Corporation, GSMI boldly looks to the future propelled by its vision of becoming a diversified beverage company in the Asian region.

Ginebra ("GSMI") was listed in the Philippine Stock Exchange (PSE) on April 18, 1995.

Latest Updates
---
SHARE PRICES CHART
Cash Dividends Search
| CODE | Type | SEQ | Rate | Declaration | Record | Payment |
| --- | --- | --- | --- | --- | --- | --- |
| GSMI | com | 3 | 0.75 | August 2, 2023 | August 16, 2023 | September 1, 2023 |