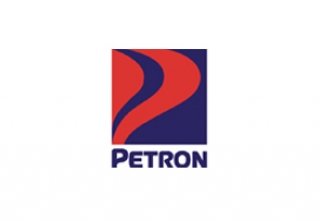 Petron Corporation
Petron Corporation is the largest oil refining and marketing company in the Philippines. Supplying nearly 40% of the country's oil requirements, our world-class products and quality services fuel the lives of millions of Filipinos. We are dedicated and passionate about our vision to be the leading provider of total customer solutions in the energy sector and its derivative businesses.

Petron operates a refinery in Limay, Bataan, with a rated capacity of 180,000 barrels a day. Our Integrated Management System (IMS)-certified refinery processes crude oil into a full range of petroleum products including gasoline, diesel, liquified petroleum gas (LPG), jet fuel, kerosene, fuel oil, and petrochemical feedstocks benzene, toluene, mixed xylene, and propylene.

From the refinery, Petron moves its products mainly by sea to over 30 depots and terminals situated all over the country. Through this nationwide network, we supply fuel oil, diesel, and LPG to various industrial customers. Petron also supplies jet fuel at key airports to international and domestic carriers.

Through its more than 2,000 service stations, Petron retails gasoline, diesel, and kerosene to motorists and to the public transport sector. We also sell our LPG brands Gasul and Fiesta to households and other industrial consumers through an extensive dealership network.

Petron operates a lube oil blending plant in Pandacan Oil Terminal, where it manufactures lubes and greases. These are also sold through Petron's service stations and sales centers.

We source our fuel additives from our blending facility at the Subic Bay Freeport. This gives us the capability to formulate unique additives to produce premium fuels.

We have partnered with major fastfood chains, and other consumer service companies to give our customers a one-stop full service experience. Petron continuously puts up additional service stations in strategic locations.

In line with our efforts to increase our presence in the regional market, we export various petroleum and non-fuel products to Asia-Pacific countries such as Japan, India, Malaysia, Singapore, South Korea, Thailand, Pakistan, and even to the United Arab Emirates.

In March 2012, we increased our regional presence as we acquired three companies in Malaysia comprising an integrated refining, distribution, and marketing business.

Petron ("PCOR") was first listed in the Philippine Stock Exchange (PSE) on September 7, 1994 through an Initial Public Offering (IPO).

Aside from its common shares, the company also issued preferred shares ("PPREF"), which were listed on March 5, 2010.

Petron has regularly declared cash dividends for its common and preferred shares.

Latest Updates
---

Cash Dividend Declaration for Common and Preferred Shares - March 13, 2018
The Board of Directors, during its Regular Board Meeting held today, approved the following items...

Cash Dividend Declaration for Preferred Shares - August 8, 2017
The Board of Directors, during its Regular Board Meeting held today, approved the following items...
SHARE PRICES CHART
Cash Dividends Search
| CODE | Type | SEQ | Rate | Declaration | Record | Payment |
| --- | --- | --- | --- | --- | --- | --- |
| Petron Corporation Common | com | 1 | 0.10 | March 10, 2020 | March 24, 2020 | April 8, 2020 |
| PPREF | pref | 1 | 2.382 | November 7, 2014 | February 18, 2015 | March 5, 2015 |
| PRF2A | pref | 4 | 15.75000 | August 6, 2019 | October 11, 2019 | November 4, 2019 |
| PRF2B | pref | 4 | 17.14575 | August 4, 2021 | October 7, 2021 | November 3, 2021 |
| PRF3A | pref | 3 | 17.84825 | August 1, 2023 | August 31, 2023 | September 25, 2023 |
| PRF3B | pref | 3 | 17.84575 | August 1, 2023 | August 31, 2023 | September 25, 2023 |
| PRF4A | pref | 3 | 16.76975 | August 1, 2023 | September 14, 2023 | October 9, 2023 |
| PRF4B | pref | 3 | 16.99300 | August 1, 2023 | September 14, 2023 | October 9, 2023 |
| PRF4C | pref | 3 | 17.71525 | August 1, 2023 | September 14, 2023 | October 9, 2023 |